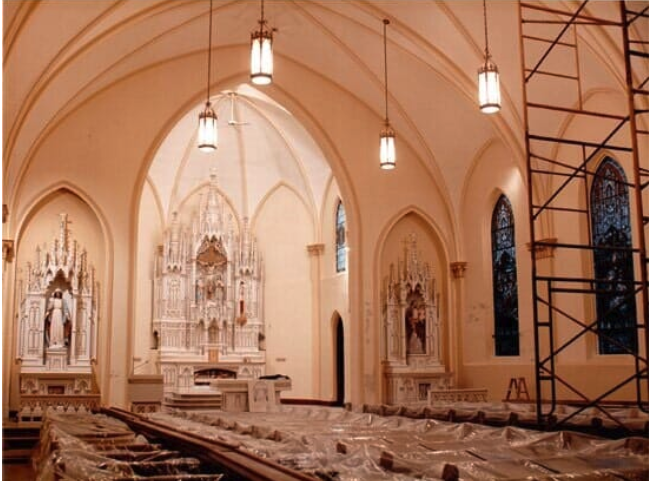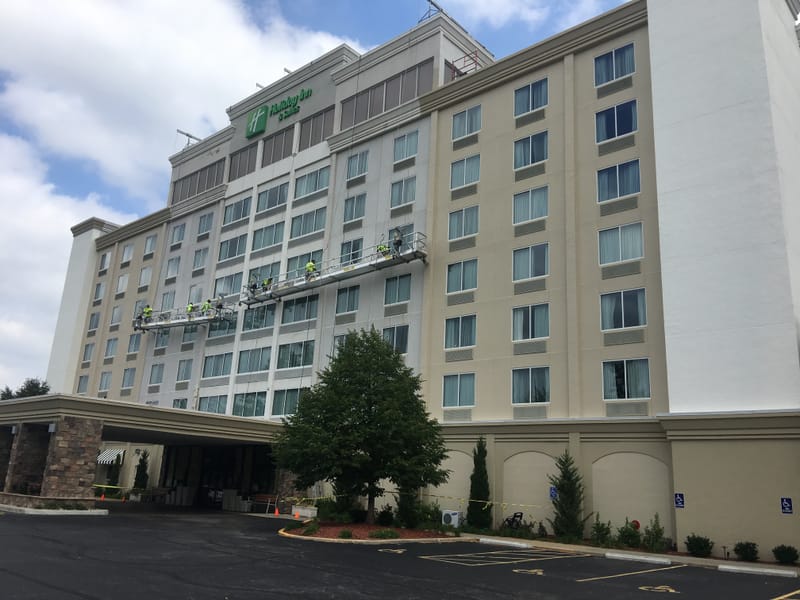 Representing Your Business In A Clean & Professional Way
When representing your business, we go out of our way to be clean and professional, company shirts and painter's whites on all employees. We minimize the time it takes to complete the project. We painted Super Wal-Mart interior walls in just 2 nights, for example. We minimize liabilities on job sites by using the right equipment and by following all updated OSHA rules and standards. We will work after-hours and on holidays to accommodate your business hours.
Painting Contractors
Luke Kush's Painting has worked with property and business owners throughout the metro area to cleanly, completely, and safely paint their building structures. Since 1978, we have earned repeat projects with nearly 100% of our clientele. That speaks volumes about our quality. Our clients have realized that a paint project is not an overnight thing and a paint company will occupy a piece of property for a time. What they occupy and how they occupy it makes a big difference.
Our Work Will Speak For Itself
We have a high-tech system of professional work ethics that has been proven in several markets over many years. Our preparation and clean-up are done systematically, utilizing checklists.
We let our work speak for itself! Luke Kush's Painting Corp. is a proud sponsor of the Fireman's Fund Association, the Policeman's Fund Association and has made donations for several types of church events and inner city children's functions. Call us today for a free estimate.